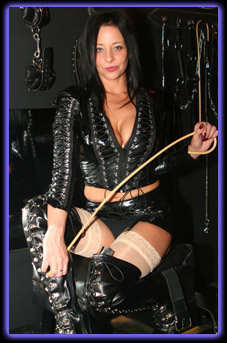 Mistress Charlottes List:
Humiliation
Hog Tying
electrics
dildo training
financial domination
psycho drama
forced fem
chastity
Hello slave,
I am Mistress Charlotte, a very glamorous but knowing Mistress. My mind is sharp and my instincts excellent, and this is the key to my control. My experience is vast and I enjoy making all slaves powerless to me. "I challenge any slave that I will make your fantasy mine."

My main interest is to dominate push and demand what I want and expect from my slaves, How i get it comes in many different ways.

A slave with only a little experience is a pleasure for me to train, I will show you what submission really means.

To the more experienced slave who needs to be controlled by a demanding Mistress - I dare you to come and find out who's the boss.

If you are a naughty schoolboy, I'm always ready to take you in hand and give you what you deserve. C. P. is administered accurately, professionally and given at any level that fits your punishment.

Sissy bitches - you know who you are. I will make you my sluts and use you until you just cant take it anymore.

As I mentioned before, I use my body to get what I want, and as you can see from my pictures I have a body to be worshipped. If you are a pleaser and need to please your mistress, you will not be disappointed.