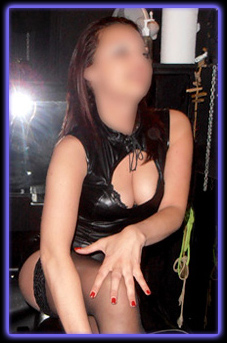 Mistress Danni's List:
Intense Bondage
Corporal Punishment
CBT
Electrics
Strap-on Play
Slut Cows
Role play
sensual cruelty
Toilet Play(quench your thirst, be madams drain)
Hi,
I would firstly like to introduce myself - I'm Mistress Danni.
I enjoy all forms of domination and interrogation.
I will expect you to submit to whatever task I command of you.
Whenever I enter my chambers, an overwhelming feeling of exhilaration seeps through my body and the thoughts of yet again to overcome another "Wimp".